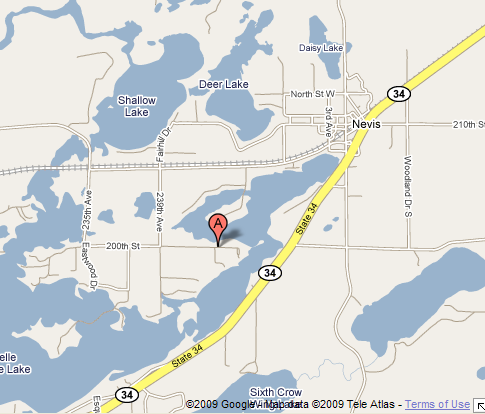 Please note: Google Maps puts the star close to our lake home location, but not quite exact. We are located right at the tip of the peninsula on the map on what is marked 'Township Rd 17'.
If our lake home is booked,
consider the cabin next door!
Our lake home address is:
Nevis, MN 56467
(call for exact address)
Check out what there is to do in nearby Park Rapids (10 minutes away) and in Walker (20 minutes away).